Navigating Financial Aid | Video Walkthroughs | Resources
Congratulations! Your journey to a world-class education at Berkeley may be just beginning or continuing! The goal of the Financial Aid and Scholarships Office is to support you with comprehensive financial aid and include you in the nearly two-thirds of students receiving over $750 million in aid every year. We work closely with all students to make a Berkeley education an affordable reality. Our staff will guide you and your support network through the financial aid process from start to finish. Our financial wellness program, Center for Financial Wellness, will help you navigate your personal finances and help you create a personal spending plan. You are Berkeley, and we are so happy to support you and welcome you to your future!
Navigating Your Financial Journey
Begin your journey by completing your Free Application for Federal Student Aid (FAFSA) or California Dream Act Application by March 2.
MANAGE YOUR AWARDS IN CALCENTRAL

Use CalCentral (via your MAP@Berkeley application portal or CalNet ID) to access and update your financial aid information.

Key features to make your life easy:

View Awards under "Financial Aid & Scholarships"
Delegate Access to allow a family member or supporter to help manage your student account
Complete Required Tasks to ensure funds are ready by the start of the term
Enroll in Direct Deposit to expedite refunds

Accept Your Financial Aid

Gift aid is automatically accepted for you, but remember:

Report all external scholarships to ensure an accurate financial aid offer.
Accept work-study if you plan to use it at any time during the year (funds are not disbursed up front).
You can accept all or part of any loan(s) in CalCentral by following tasks that lead you through all necessary steps.

Receive Your Financial Aid

Aid begins disbursing around ten days before the start of a term. Funds will first pay your bill directly on CalCentral. If your aid covers less than your bill, you will be responsible for paying the remaining balance. If your aid covers more than your bill (and your term balance is paid in full), you will receive a refund.

UNDERSTAND YOUR AWARD OFFER

Gift Aid

Gift aid is awarded according to need (based on the information you provided in your financial aid application) and/or merit. No repayment is required.

Scholarships | Awarded on the basis of academic merit and financial need. Will vary in amount, duration, and requirements.

Grants | Awarded from federal, state, and university funds according to your financial need.

Loans and Work-Study

Eligible students may also receive financial support in the form of loans and workstudy

jobs.

Loans | Funds that you borrow and repay over a period of time with interest, usually after you graduate. Low-interest student loans and flexible payment options are available.

It is important to understand the terms and conditions of loans and your responsibilities as a borrower (financialaid.berkeley.edu/loans).

Work-study | Awarded on the basis of need and allows you to earn money by  working a part-time job. Like any job, you will need to apply and be hired for a workstudy position (workstudy.berkeley.edu).
Jumpstart with Video Walkthroughs
Follow along with our office to ensure you are covering all your bases when searching, applying, and accepting aid.
| | |
| --- | --- |
| Financial Aid Applications | Scholarships & Outside Awards |
| Navigating CalCentral | Understanding Awards & Costs |
| Expected Family Contribution | Verification |
– back to top –
START INVESTING IN YOUR FUTURE!
Below are some helpful links designed to support you in building a solid understanding of the options you have with financial aid. Not shown is the immense value your experience at Berkeley offers in return. You will have access to the combination of high quality education and robust financial aid that continually places Berkeley among the top universities for upward mobility.
You have so many resources and options at your fingertips. We encourage you to be relentless in both your academics and in identifying when you need support. We're here for you.
Your golden future awaits!
Starting a New Year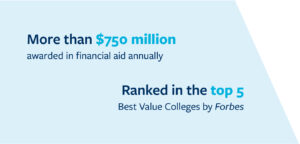 Resources for the beginning of the school year.
Owning Your Finances
Resources for financial management.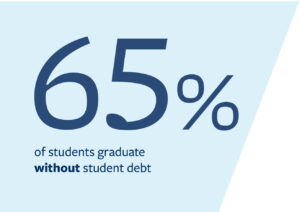 Aid for Special Programs
Other Berkeley Resources
More resources that are helpful to know.
Other Campus Opportunities for Students
Berkeley opportunities you don't want to miss out on.
– back to top –